Gallery
Below are a selection of photographs taken at The Wessex Food Festival 2013 for you to enjoy. You can expect more of the same and much, much more this year!
The Brilliant JP De Ronne - The Somerset Chef showcasing his Skills!
And here are some from 2012.......
Some of our Fantastic Chef Demos -
The amazing Claire Hutchings - Professional Masterchef 2012 Finalist.
The fantastic Ibby Musleh plates his dish
The Highcliff Grill's Brilliant Executive Chef Matt Budden prepaires his scallop dish.
Matt Budden plates his dish.
Some of our lucky visitors get to try Matts lovely food.
Our visitors enjoying a cookery demo.
The end of a great days cooking.
Perfect Produce -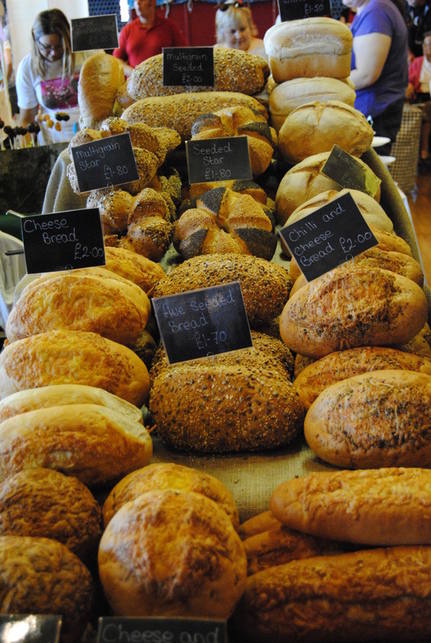 Beautiful Bread......
Creative Cakes.......
Wonderful West Country Watercress.........
Brilliant Boards..........
Wicked Wasabi (grown in Dorset)........
Classic Cheeses........
and Magnificent Muffins!!!
Make sure you join us in September more of the same and much, much more!!!!