Canford Christmas Fair 2019
This November we are delighted to be returning for a second year. After the success of last years first Canford Christmas Fair, on the weekend of 21st and 22nd we are taking over Canford School once more. We'll have fantastic selection of Local Crafts, Gourmet Food Produce, Street Food and Drinks. The Fair will be inside the School's buildings so it'll be great whatever the weather.
More Stallholders will be added below shortly.....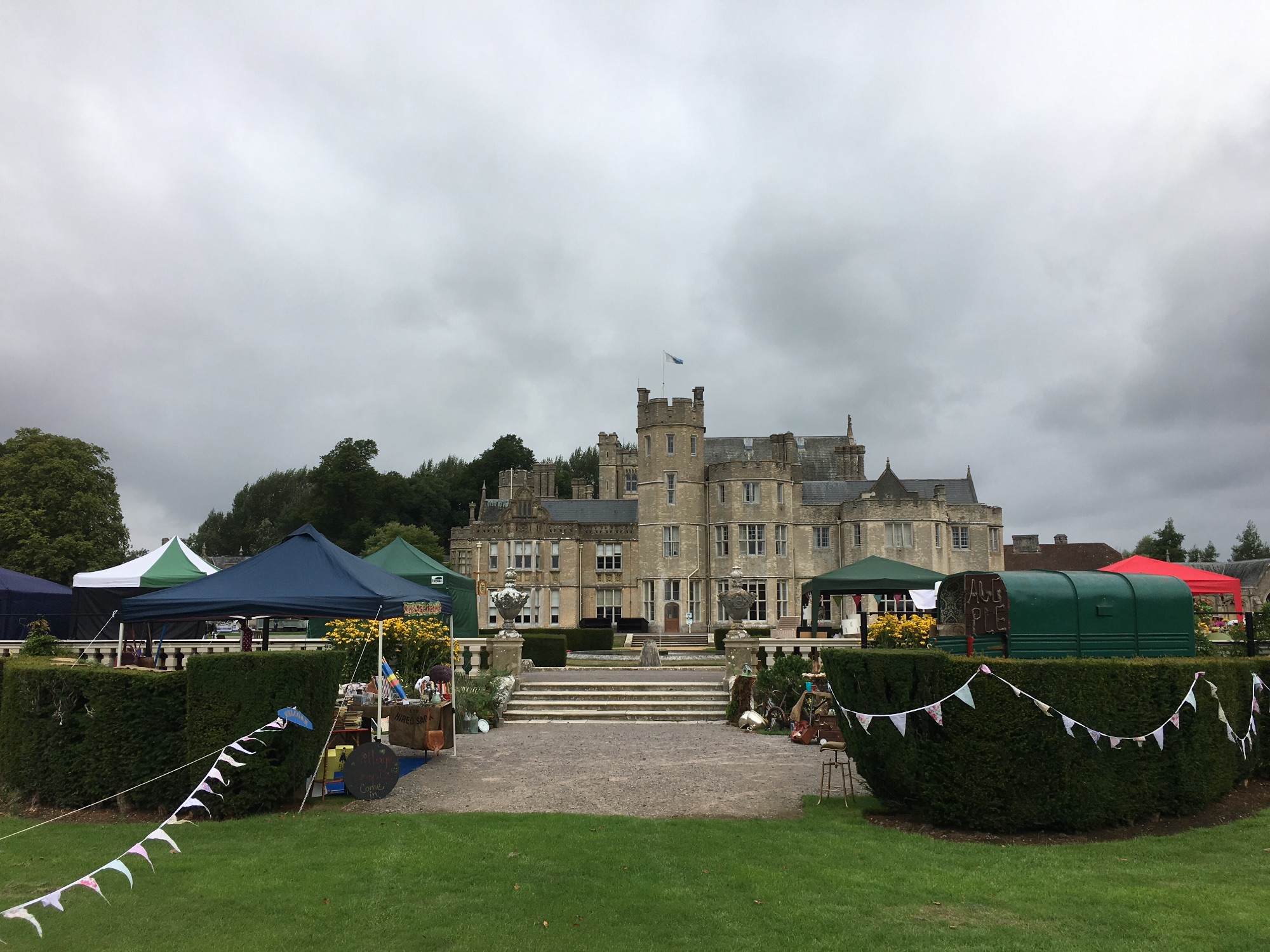 Crafts
Carey Rickson – Beaux Bangles
Gail Boothman – Galiani Glass
Jeanette Baker – Krafty Kow
Bob Taylor – Gylla Pens
Tina Taylor – Decoupage
Laura Cullen – Bramblewood Soap Company
Sarah Fisher – Jazzicatt Jewellery
Julie Penney – Aunt Janes Attic
Rosemary Lowcock – Wildlife Photography
Duncan Smith – Duncan's Unctions
Jackie Hartwell Love your Rocks
Grenville Allen –Fine Art Paintings
Richard Beech – Prints, frames, cards and calenders
Tori Fallenson – Old Green Candles
Sue Deverell – Fabric craft
Richard Watkins – Watkin Art
Keith Wilson – Soap-you-up
Richard Zabiela – Eyeconart
Alison Finch – Original Art
Caroline Finch – Alchemy Jewwellery
Hazel Hale – crystals
Sophie Weld-Davies – Candles and Diffusers
Bridget Fox – Flamingo Paperie
Amy Reynolds -
Judith Otto - Crafty Jay
Judi Belli – Jubilee Gifts
Dorset Wildlife
Stacey Groves – Watercolour Animal Art
Carolyn Symonds - Maiden Candles
India Chambers – luxury cards, giftware and homeware
Catherine Marshall - Herbal Harmony
Jurassic Trading Company
Shelley McCloughlin – Jewellery
Elaine Bateson-Brown – Little Harbour
Wendy Petitdemange – Petit Pieces
Jess Mitchell – Cinnamon & Lullabies
Gillian Rodwell – Usborne Books
Peter Thomas – Living Wood
Divina Anyay -Moonwater
Colin James – Woodwork
Maree Dethick Jopnes – Moonigooni glass
Yasmin Baxter – Fine Art Prints
Lucy Tidbury – paitning, prionts and gifts
Sandra Hayter - Little Dove Candles
Diana Haswell – Artimis Fabric Craft, Fibre Art Sculptures
Jurgita Zaniauskyte - Nuinaturals
Sophie Younghusband – Wimborne Wellmess Centre
Jayne Smith - Hearclear Solutions
Food
Dave Pritchard – Artisan Cheeses
Rosie Rowe – Grounded Coffee
Jay Russell – Aston Sharpeners
Katy Howell – Bayside Brownies
Top End Deli – Delicatessen
Kate Bolton – Ma Bolton
Kerrie Smith – Smith and Weston Gin Liqueurs
Jurassic Cottage – fresh fruit, preserves, fruit cordials
Ann McCoulgan – Itssawrap
Val Temple – Mrs T's Teatime Treats
Hot Food Stands
Italian Connection – Coffees
Dave Pritchard - Artisan Cheeses
Jo Holloway – Copperstill Bar
Rachel Cutler – Pizza with Love
Andy Shaler – The Little Red Kitchen
Des Burke – Cheeky Fox Churros
Bratwurst UK Ltd
Santa's Grotto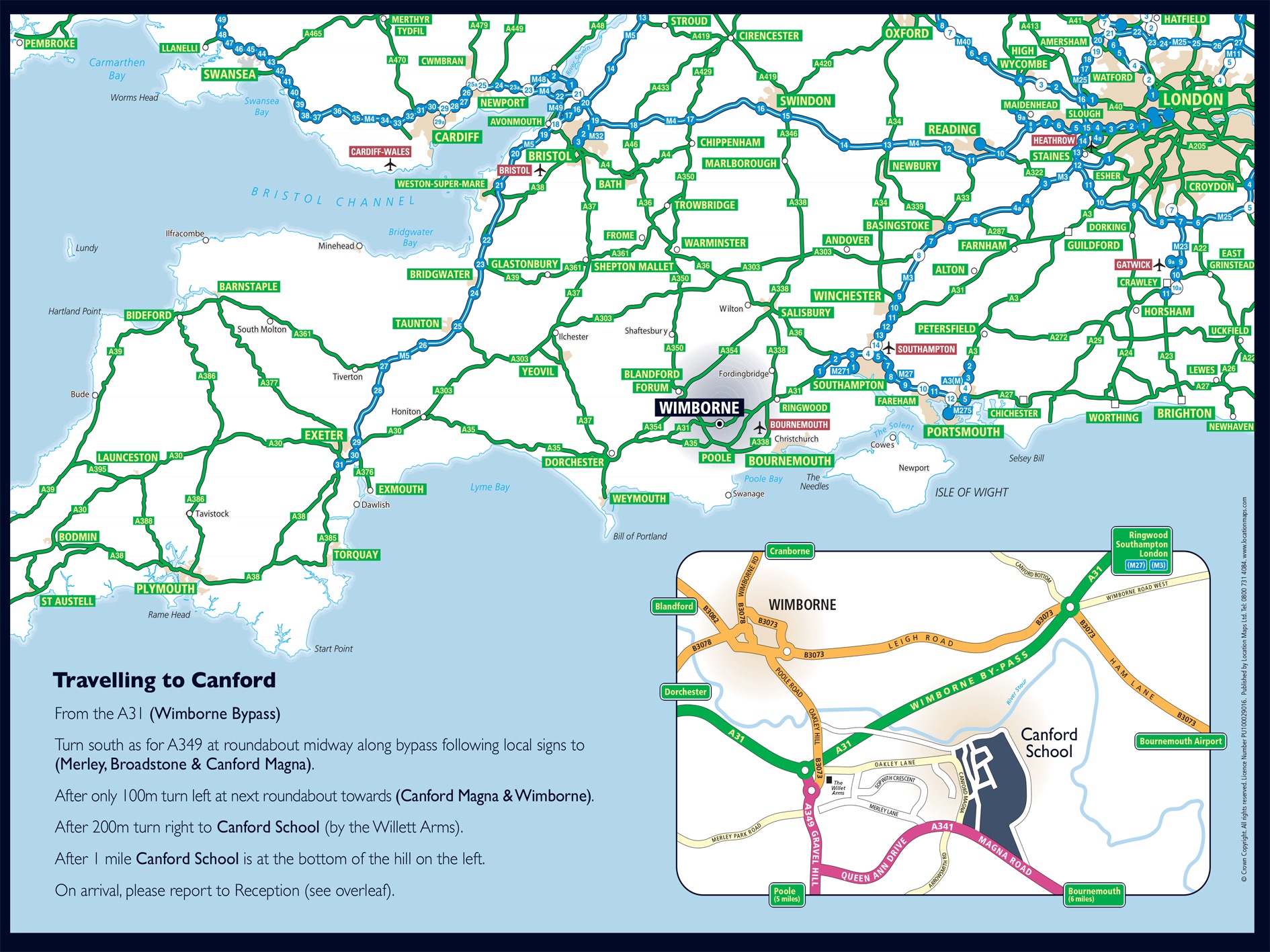 This map shows the location of Canford School and how you can find the Show. There will be ample parking on site including disabled parking. We hope you can Join us.